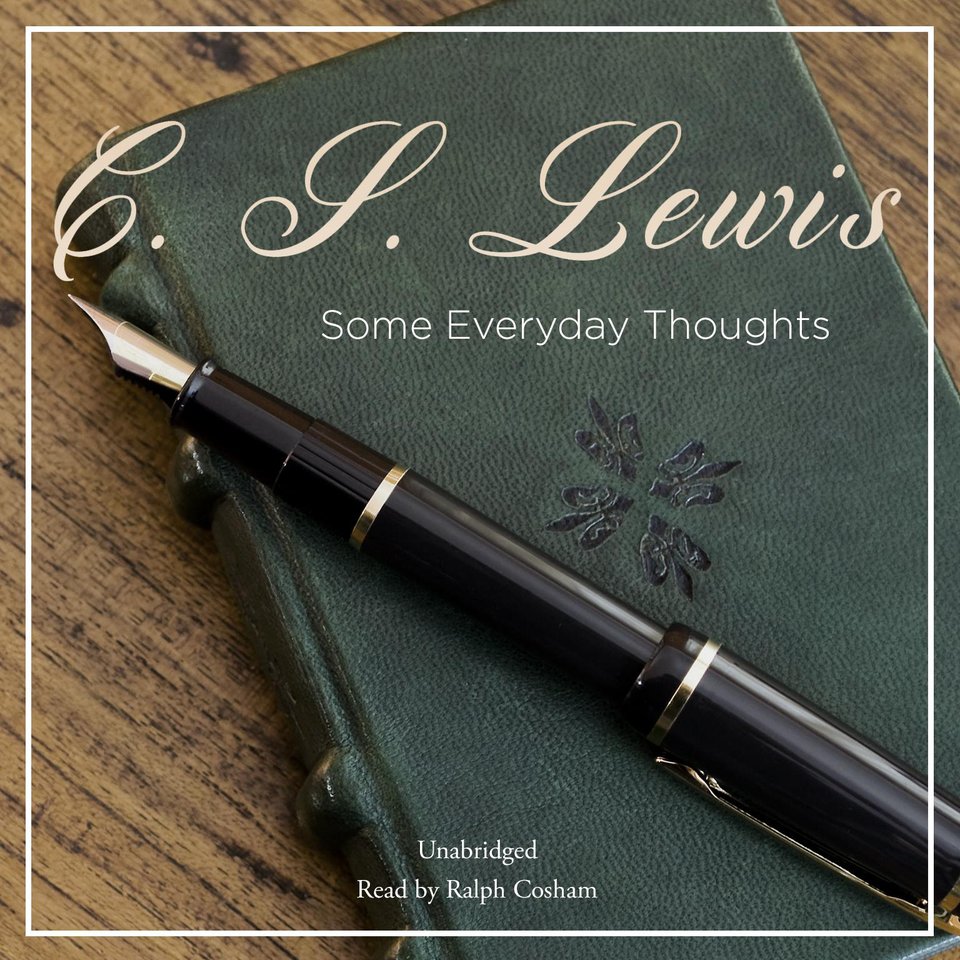 Some Everyday Thoughts
Listen up to this collection of thought-provoking short pieces and hear what the influential mind behind The Screwtape Letters and Mere Christianity has to say on a wide range of subjects — from chivalry to literature to religion.
PUBLISHER DESCRIPTION
This volume of short essays and other pieces by C. S. Lewis is part of a larger collection, C. S. Lewis: Essay Collection and Other Short Pieces. In addition to his many books, letters, and poems, C. S. Lewis wrote a great number of essays and shorter pieces on various subjects. He wrote extensively on Christian theology and the defense of faith but also on ethical issues and the nature of literature and storytelling. Within these pages is a treasure trove of Lewis' reflections on diverse topics.
This volume includes:
1. The Necessity of Chivalry2. The Inner Ring3. Two Lectures4. Some Thoughts5. Xmas and Christmas6. Revival or Decay?7. Delinquents in the Snow8. Willing Slaves of the Welfare State9. Screwtape Proposes a Toast
DETAILS
Release Date:
November 15, 2013
Publisher:
Blackstone Audio
Run time:
2 hours and 8 minutes