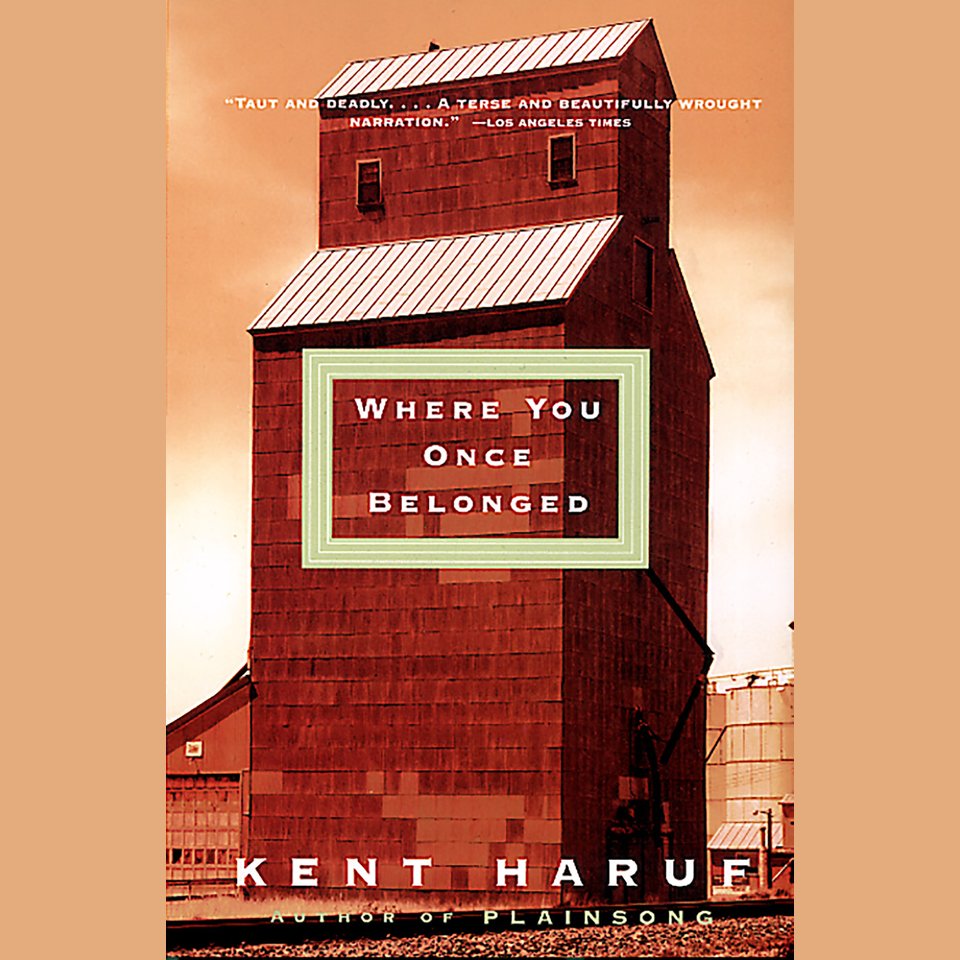 Where You Once Belonged
Former golden boy and legendary prankster Jack Burdette fled his tiny Colorado hometown after committing a shocking crime. Eight years later, he's finally returned — but his greatest offense is still yet to come… This "remarkably relatable" read (AudioFile) comes from a New York Times bestselling author who "speaks with the authenticity of… Hemingway and Faulkner" (The Denver Post).
PUBLISHER DESCRIPTION
In Where You Once Belonged, the bestselling and award-winning novelist of Eventide, Kent Haruf tells of a small-town hero who is dealt an enviable hand–and cheats with all of the cards. Deftly plotted, defiantly honest, Where You Once Belonged sings the song of a wounded prairie community in a narrative with the earmarks of a modern American classic. In prose as lean and supple as a spring switch, Haruf describes a high school football star who wins the heart of the loveliest girl in the county and the admiration of men twice his age. Fun-loving, independent, Burdette engages in the occasional prank. But when he turns into a man, his high jinks turn into crimes–with unspeakable consequences. Now, eight years later, Burdette has returned to commit his greatest trespass of all. And the people of Holt may not be able to stop him.
Categories:
General Fiction
Release Date:
July 4, 2017
Publisher:
Penguin Random House
Run time:
6 hours and 9 minutes