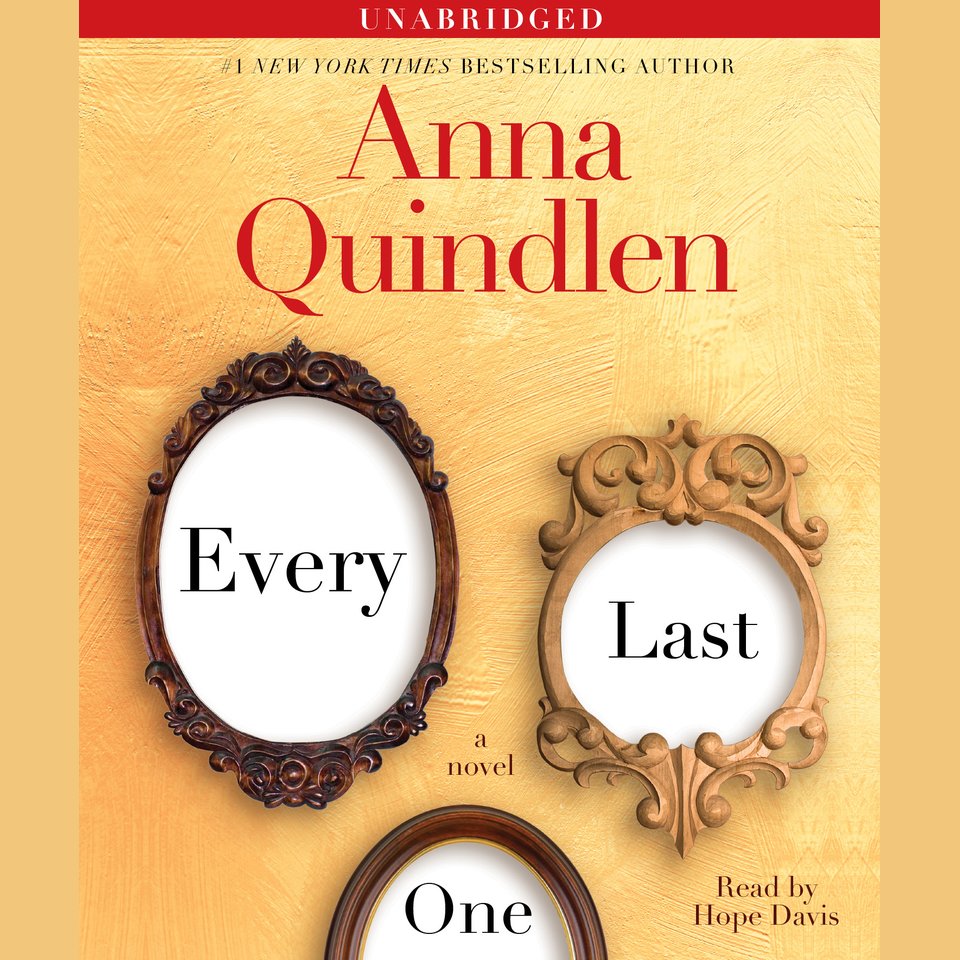 Every Last One
Powerfully narrated by a Golden Globe–nominated actress! From minor dramas to devastating loss, Mary Beth navigates her family through upheaval and the unknown, guided by her love. Written by a #1 New York Times bestselling author whose "emotional sophistication, and her journalistic eye for authentic dialogue and detail, bring the ring of truth to every page of this heartbreakingly timely novel" (NPR).
PUBLISHER DESCRIPTION
Beloved blockbuster storyteller Anna Quindlen's powerhouse new novel, her first since the #1 bestseller Rise and Shine , confirms her status as an incomparably accurate and compassionate observer of families and the tragedies they face. This moving, suspenseful, and surprising new novel by beloved author Anna Quindlen is about a suburban family and the unintended, explosive consequences of what seem like small, casual actions. Quindlen returns to the subject of family, and family in turmoil, a subject she's explored with great success in all of her previous novels thanks to her insightful, compassionate understanding of the intricacies of human relationships.
Categories:
Editor's Pick, General Fiction
Release Date:
April 13, 2010
Publisher:
Simon & Schuster
Run time:
10 hours and 5 minutes