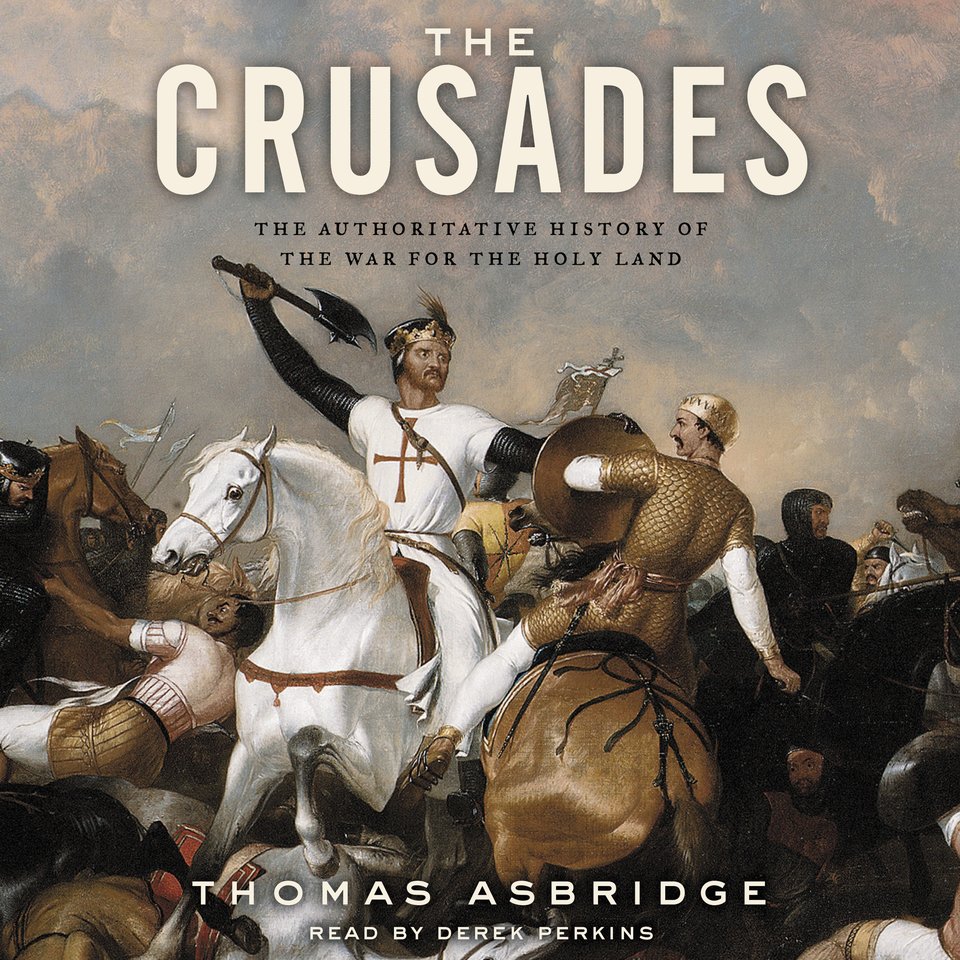 The Crusades
The Authoritative History of the War for the Holy Land
The Crusades
The Authoritative History of the War for the Holy Land
An Earphones Award winner that will leave you spellbound! Learn about the centuries-long clash over the Holy Land in this authoritative history. This "truly comprehensive history… reads like an adventure story, albeit one that is both factual and instructive" (Publishers Weekly starred review).
PUBLISHER DESCRIPTION
The Crusades is an authoritative, accessible single-volume history of the brutal struggle for the Holy Land in the Middle Ages. Thomas Asbridge-a renowned historian who writes with "maximum vividness" (Joan Acocella, The New Yorker)-covers the years 1095 to 1291 in this big, ambitious, readable account of one of the most fascinating periods in history. From Richard the Lionheart to the mighty Saladin, from the emperors of Byzantium to the Knights Templar, Asbridge's book is a magnificent epic of Holy War between the Christian and Islamic worlds, full of adventure, intrigue, and sweeping grandeur.
Release Date:
August 16, 2016
Run time:
25 hours and 32 minutes