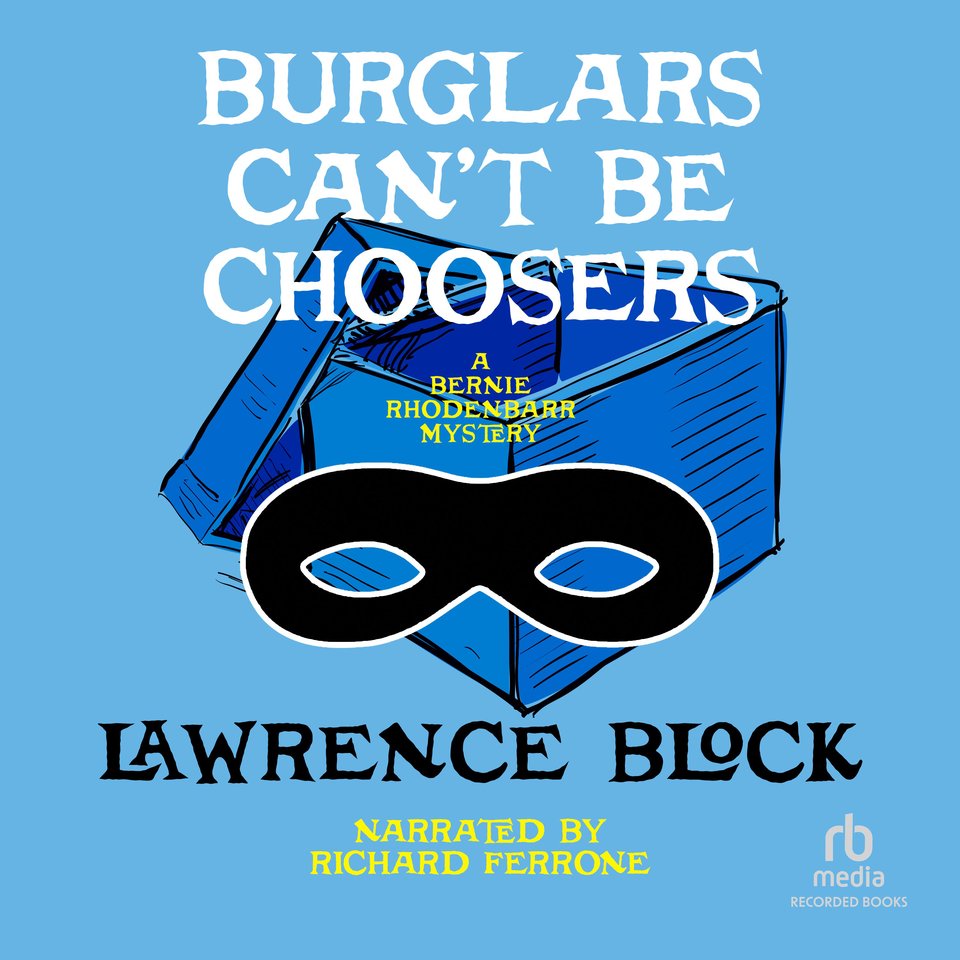 Burglars Can't Be Choosers
Burglars Can't Be Choosers
Bernie is an upstanding and mostly forthright person… and he also happens to be a thief. But when he's discovered at the scene of a grisly murder, can he avoid the police long enough to find the real killer? From a narrator who "carries the day with his smooth and steady delivery, laced with just the right touches of humor and vocal variety" (AudioFile).
PUBLISHER DESCRIPTION
In this first in a series of wickedly funny mysteries, best-selling author Lawrence Block introduces Bernie Rhodenbarr, sometimes burglar, sometimes sleuth. Pulling only an occasional, very discreet job, Bernie manages to maintain his comfortable New York City apartment and keep his unorthodox vocation a closely-guarded secret. Every burglar knows never to trust anonymous phone calls. But when the caller offers easy money for an hour's work, Bernie can't ignore the job. All he has to do is find a blue box in an empty apartment. But the valuable box is nowhere to be found. The occupant is, however-and he's dead. Suddenly Bernie finds himself the object of a massive man hunt, wanted for both theft and murder. Winner of multiple Edgar and Shamus Awards, Lawrence Block crafts clever plots with characters you wish you could have over for drinks. But stop to count the silver afterwards. You'll find yourself laughing out loud as gravelly-voiced narrator Richard Ferrone brings sticky-fingered Bernie to life.
DETAILS
Release Date:
November 26, 2008
Publisher:
Recorded Books
Run time:
6 hours and 36 minutes