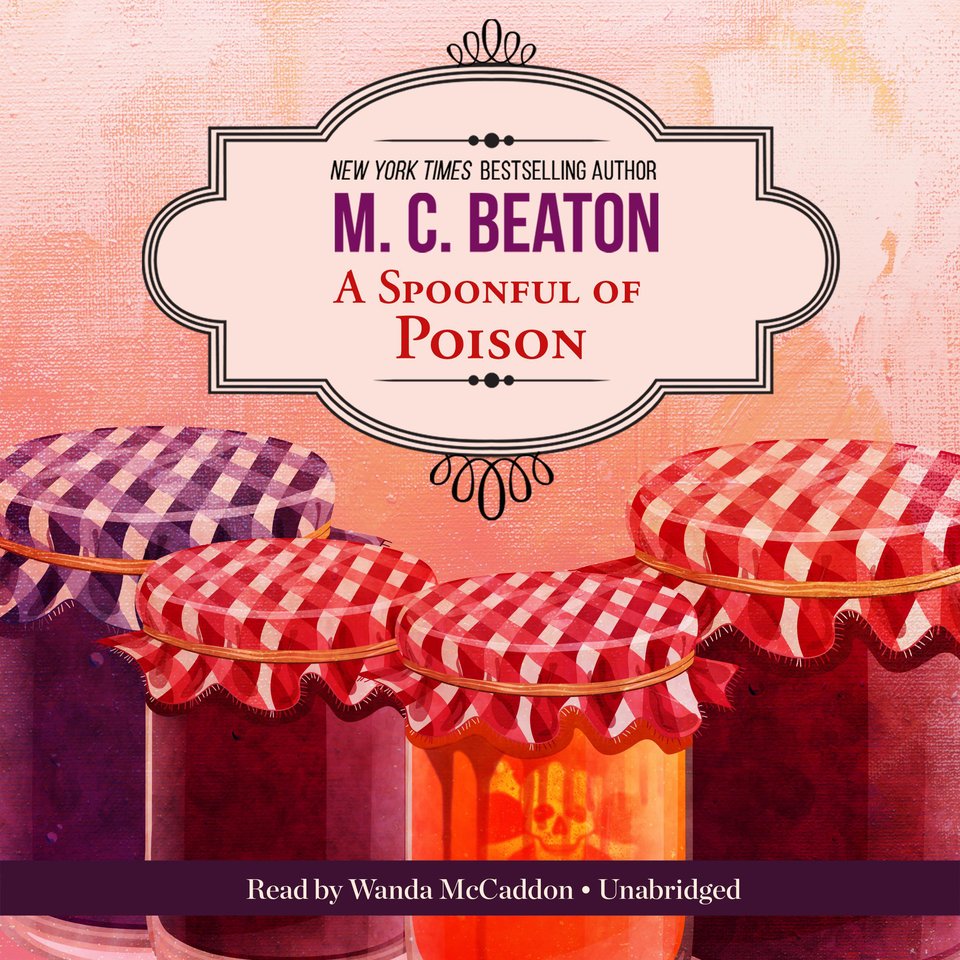 A Spoonful of Poison
An Agatha Raisin Mystery
A Spoonful of Poison
An Agatha Raisin Mystery
Agatha Raisin is finally enjoying some needed time off, publicizing a church's fair for the handsome (and single…) organizer George. That is, until some of the fair's fare is spiked, two guests end up dead, and Agatha's relaxing time off turns deadly. A "pretty terrific… must-read" mystery (Entertainment Weekly).
PUBLISHER DESCRIPTION
Agatha Raisin's detective agency has become so successful that now all she wants is some R&R. But as soon as she cuts back her hours, Agatha remembers that when she has too much quality time, she doesn't know what to do with it. So it doesn't take much for the vicar of a nearby village to persuade her to help publicize the church fete, especially when the fair's organizer, George Selby, happens to be a gorgeous widower.
The problem is that several of the offerings in the jam-tasting booth turn out to be poisoned, and the festive family event soon becomes a murder scene. Now Agatha must uncover the truth behind the jam tampering and expose the nasty secrets lurking in the seemingly innocent village—all while falling for handsome George, who just may have some secrets of his own.
Categories:
Mysteries & Thrillers
Release Date:
December 1, 2015
Publisher:
Blackstone Audio
Run time:
5 hours and 51 minutes