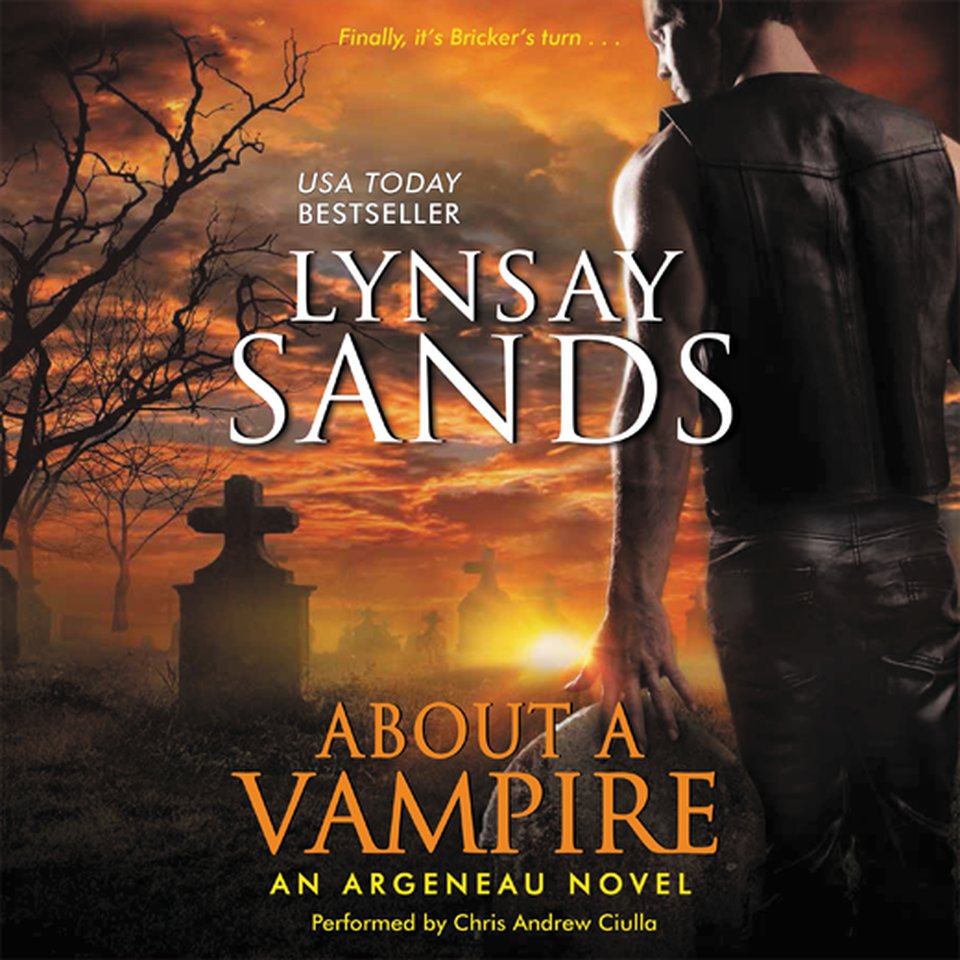 About a Vampire
An Argeneau Novel
About a Vampire
An Argeneau Novel
Stunningly handsome vampire Justin can have any woman he wants — except for Holly, his life mate… A sizzling romance from a New York Times bestselling author!
PUBLISHER DESCRIPTION
In New York Times bestselling author Lynsay Sands' new Argeneau novel, a vampire accustomed to seducing every woman he meets finds the one determined to resist him …
With immortal good looks and scorching charisma, Justin Bricker has yet to meet a woman he can't win over. His potential life mate should be no different. But instead of falling into his bed, Holly Bosley runs away and ends up mortally wounded. To save her, he has to turn her. And then Bricker learns the shocking truth: Holly's already married.
Holly wakes up with a bump on her head, a craving for blood, and a sexy stranger who insists they belong together. She needs Bricker's help to control her new abilities, even as she tries to resist his relentless seduction. Choosing between the world she knows and the eternity he offers is impossible. But Justin is fighting for his life mate—maybe even his life—and he'll break every rule to do it …
Release Date:
September 29, 2015
Run time:
9 hours and 43 minutes