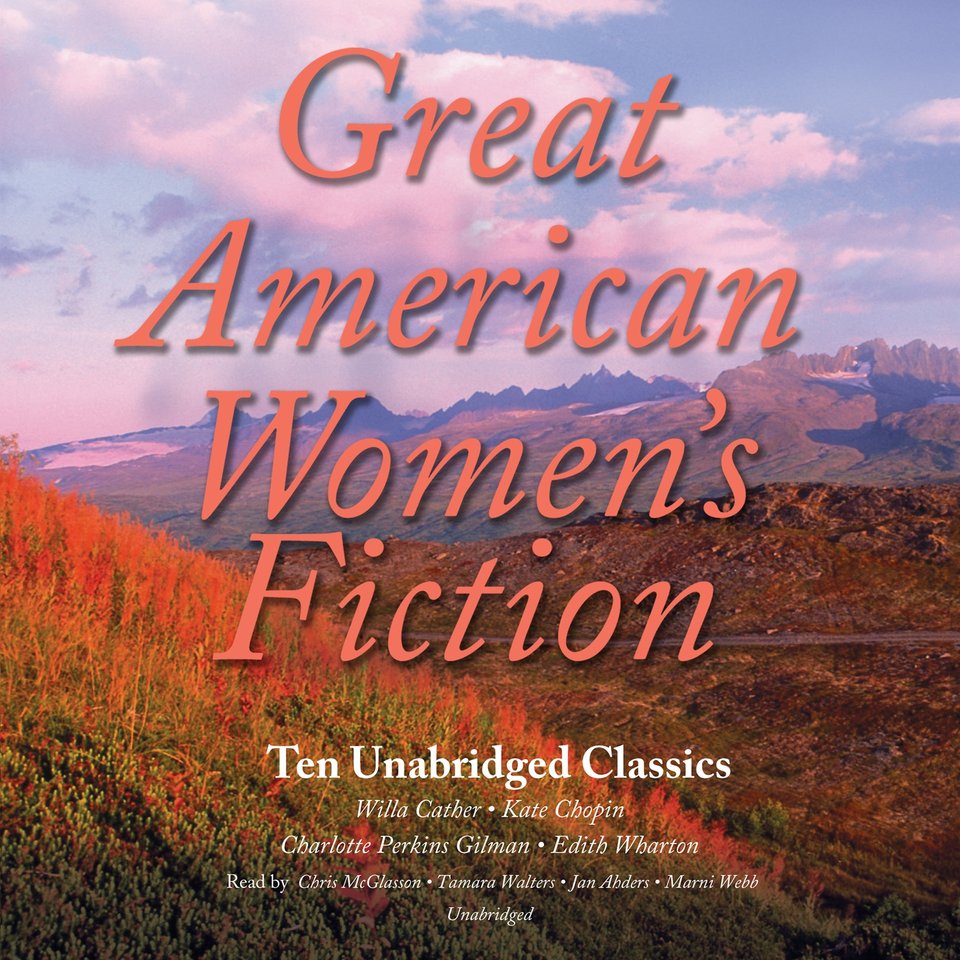 Great American Women's Fiction
Ten Unabridged Classics
Narrated by
Collected Narrators
Great American Women's Fiction
Ten Unabridged Classics
|
Narrated by
Collected Narrators
Ten classic stories from some of America's most influential writers, all in one handy audio edition! Savor the enduring works of Kate Chopin, Willa Cather, Charlotte Perkins Gilman, and Edith Wharton with narrators "well-matched to their material" (AudioFile).
PUBLISHER DESCRIPTION
Enduring stories that are as relevant today as they were when written at the turn of the century by influential women writers.
This audio recording includes: On the Divide and The Garden Lodge by Willa Cather; A Point at Issue, Desiree's Baby, A Pair of Silk Stockings, and The Story of an Hour by Kate Chopin; Three Thanksgivings and The Yellow Wallpaper by Charlotte Perkins Gilman; and The Pelican and The Fullness of Life by Edith Wharton.
Release Date:
December 5, 2017
Publisher:
Blackstone Audio
Run time:
4 hours and 35 minutes