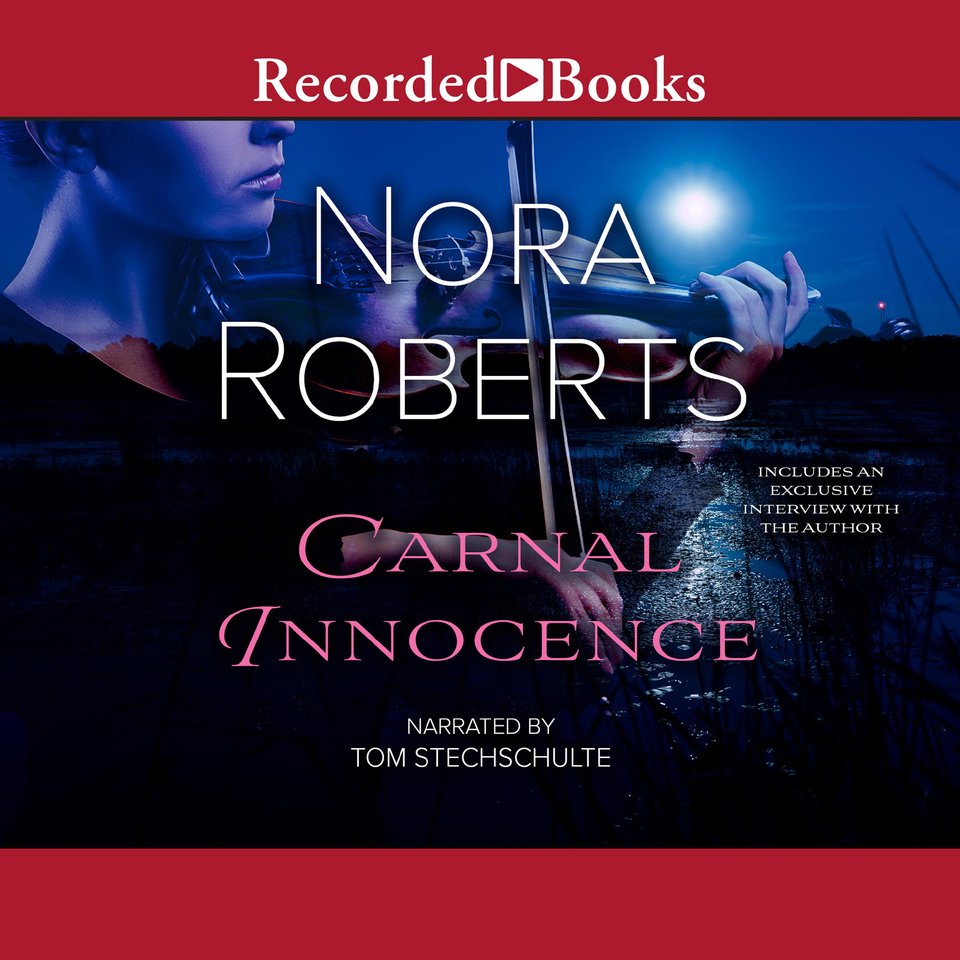 Carnal Innocence
When heartbroken Caroline retreats to her grandparents' home in rural Mississippi, she quickly finds herself sidetracked by a handsome local — and a serial killer who's too close for comfort. From a prolific #1 New York Times bestselling author comes a stunning romantic suspense story that's read by a narrator who "perfectly captures the sweet, slow rhythms of the small Southern town, spicing his honey with a little cayenne" (AudioFile).
PUBLISHER DESCRIPTION
New York Times bestselling novelist Nora Roberts captivates millions of fans with her provocative blend of scorching passion and chilling suspense. With Carnal Innocence, she creates a gripping tale of murder, infatuation, and true love in a small southern town. After beautiful concert violinist Caroline Waverly breaks up with her conductor and lover Luis, she escapes to her late grandmother's home in Innocence, Mississippi. Instead of peace and tranquility, however, she finds the town torn with suspicion over two brutal murders. When she discovers a third victim in the murky waters behind her house, she turns to her dangerously handsome neighbor, Tucker Longstreet, for protection. But Tucker has a reputation for breaking hearts—even worse, the police count him their number one suspect. You'll want to lean back in your easy chair and let Nora Robert's steamy prose and Tom Stechschulte's stirring interpretation transport you to Innocence where the nights are filled with promise and secrets are hard to keep.
Categories:
Editor's Pick, Romance
Release Date:
January 1, 1999
Publisher:
Recorded Books
Run time:
18 hours and 44 minutes