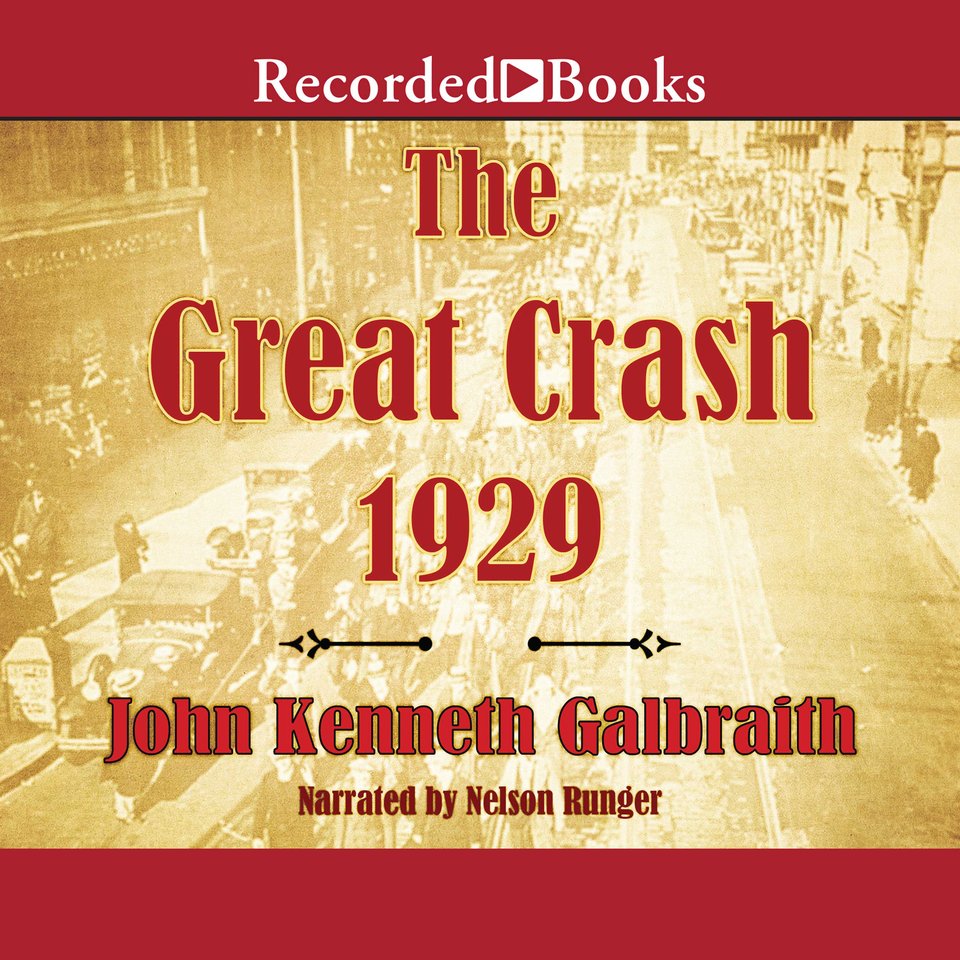 The Great Crash 1929
A renowned economist walks listeners through the events that ultimately resulted in America's worst financial disaster: the stock market crash of 1929. You don't have to be in finance to be gripped by this account! "A vivid picture of how the supposedly rational capitalist system seemed to lose its collective mind" (Fortune).
PUBLISHER DESCRIPTION
With grace and wit, America's foremost economist examines the boom-and-bust that led to the stock market crash of 1929. Economic writings are rarely notable for their entertainment value, but this widely admired best-seller is the exception. Galbraith's light touch makes his expert analysis of America's greatest financial disaster a surprisingly engaging listen for anyone.
DETAILS
Release Date:
June 9, 2009
Publisher:
Recorded Books
Run time:
6 hours and 41 minutes