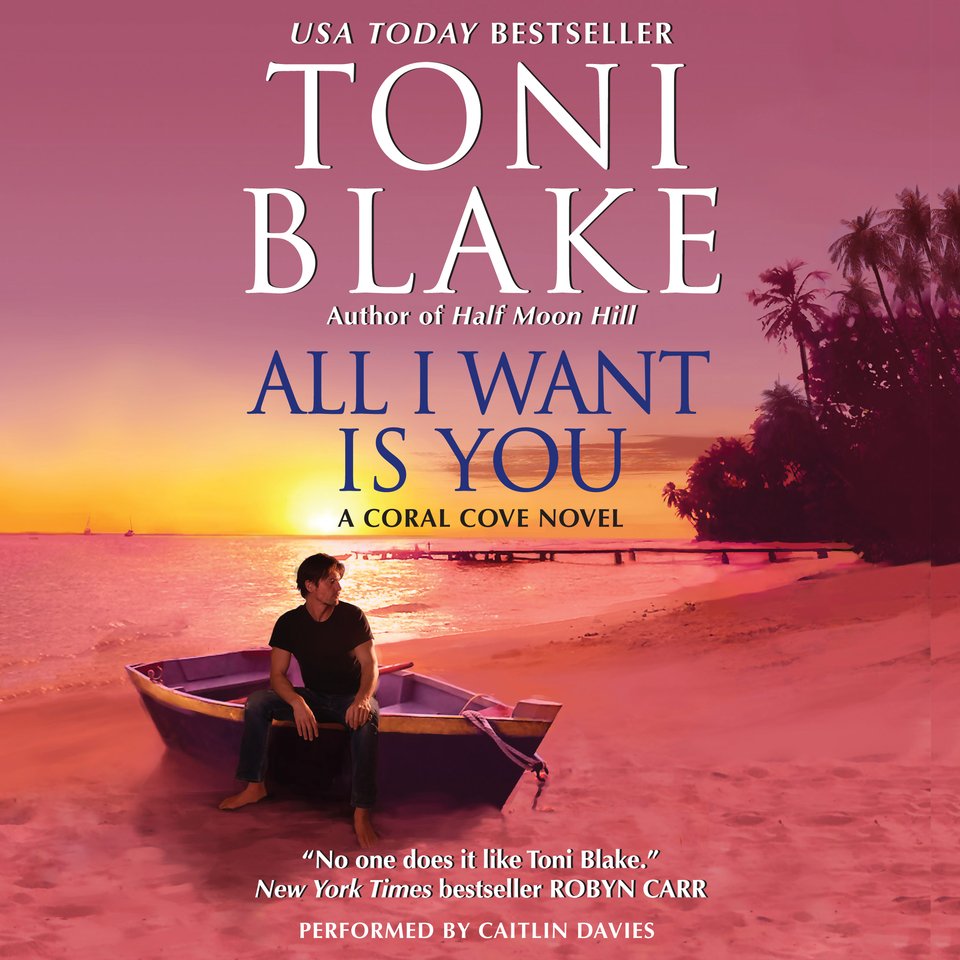 All I Want Is You
This romantic listen "is sure to please readers who enjoy plucky heroines and stories set in small towns" (Booklist). Desperate for funds to support her grandfather, Christy resolves to date wealthy men — but starts falling for her handyman neighbor, Jack, instead… "With sizzling sensuality and amazing depth, a book by Toni Blake is truly special!" (Lori Foster).
PUBLISHER DESCRIPTION
Sometimes you have to create your own destiny …
Christy Knight grew up in Destiny, Ohio, but lately she feels that her future lies elsewhere. Her parents are gone and the beautiful jewelry she creates doesn't pay the bills. Maybe it's time for Christy to grow up and find a guy who's smart, sexy, and solvent. Her rugged handyman neighbor fits the first two categories, but he's all wrong for her. If only he didn't have such captivating blue eyes.
Wary of trusting others, Jack DuVall hasn't been entirely honest with Christy. He's not really a handyman. He's not really broke. And sharing the long drive to visit her beloved grandpa isn't just about gallantry-he finds gorgeous, feisty Christy completely irresistible.
When secrets are exposed, Jack and Christy struggle to find their way back to one another, but the quirky seaside town of Coral Cove could prove the perfect place to find a red-hot destiny of their own.
DETAILS
Release Date:
May 27, 2014
Run time:
10 hours and 52 minutes