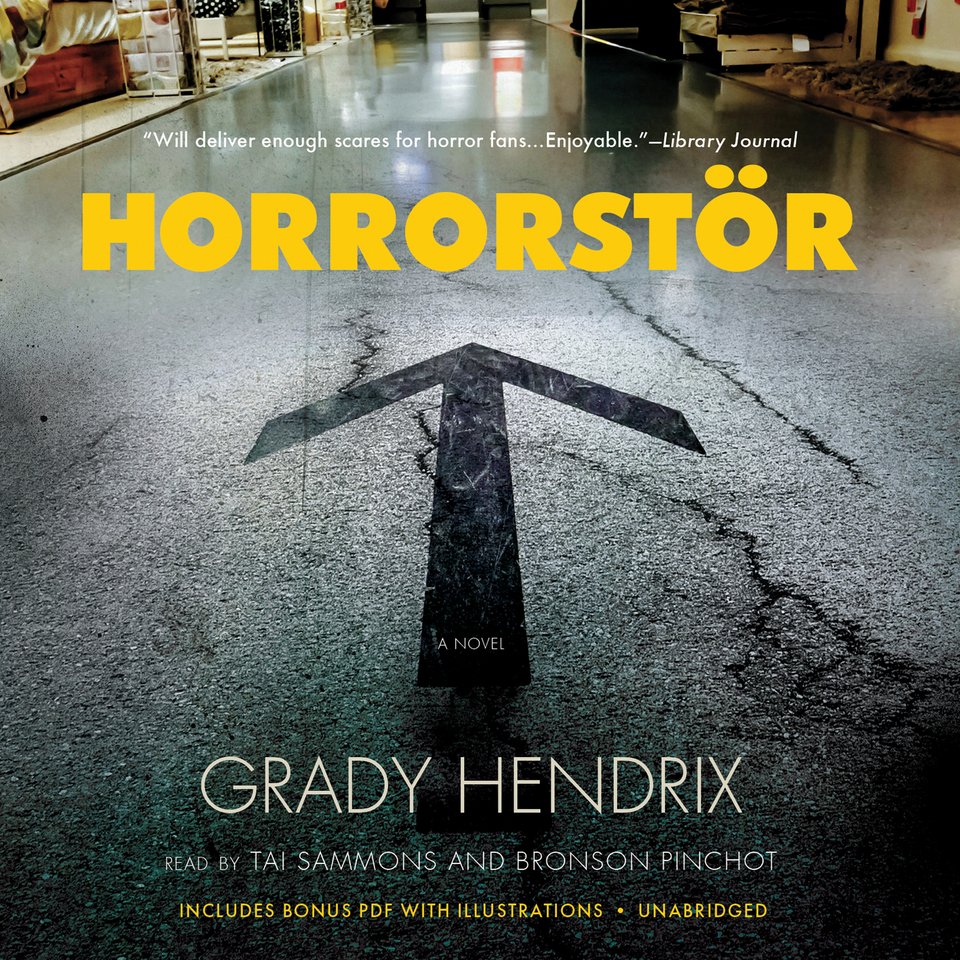 Horrorstör
A Novel
|
Narrated by

Tai Sammons
When strange things start happening at a furniture superstore, three employees agree to investigate — unaware of the horrors that await them. This unconventional tale is "a treat for fans of The Evil Dead or Zombieland" (Kirkus Reviews).
PUBLISHER DESCRIPTION
Something strange is happening at the Orsk furniture superstore in Cleveland. Every morning, employees arrive to find broken Kjërring bookshelves, shattered Glans water goblets, and smashed Liripip wardrobes—clearly someone, or something, is up to no good. To unravel the mystery, five young employees volunteer for a long dusk-till-dawn shift and encounter horrors that defy imagination. Along the way, author Grady Hendrix infuses sly social commentary on the nature of work in the new twenty-first-century economy.
A traditional haunted house story in a contemporary setting, and full of current fears, Horrorstör delivers a high-concept premise in a unique style.
Categories:
Science Fiction & Fantasy
Release Date:
September 23, 2014
Publisher:
Blackstone Audio