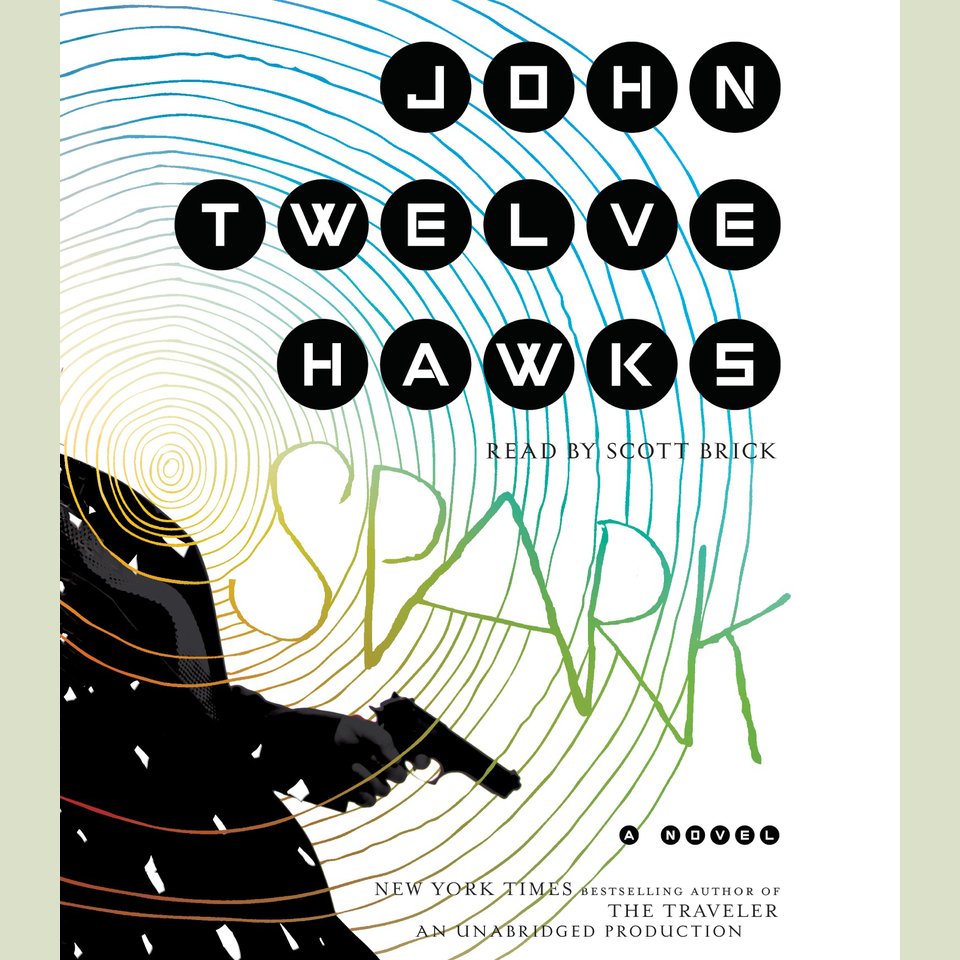 Spark
A Novel
Read by a prolific and endlessly talented Audie Award–winning narrator! Jacob Underwood is the world's deadliest assassin. But what happens when this covert operative suffers a terrible brain injury — and loses track of his moral compass altogether? Follow along as Jacob crisscrosses the globe in search of a traitorous lawyer in this "adrenaline-charged… endlessly inventive" thriller (Lincoln Child).
PUBLISHER DESCRIPTION
Edgy, hard-core, and wildly imaginative, this new thriller from New York Times best-selling author John Twelve Hawks (The Traveler, The Dark River, The Golden City) features an assassin-narrator unlike anyone we've seen before, set in a present-day dystopia.
Jacob Underwood is a contract employee of the Special Services Section, a shadow department in the faceless multinational corporation DBG. Jacob is not a businessman…he is a hired assassin…and his job is to neutralize problems deemed unacceptable by the corporation. Jacob is not like other employees, nor is he like other people. Suffering from Cotard's syndrome—a real condition that causes people to believe they are dead—Jacob perceives himself as nothing but a Shell with no emotion and no sense of right or wrong. Emily Buchanan is a bright young second-year associate for DBG, and she has disappeared without a trace. Suspecting she may have stolen valuable information and a fortune from the company, Miss Holquist—Jacob's handler at DBG—assigns him the task of tracking her down and neutralizing her. Jacob's condition allows him to carry out assignments with ruthless, logical precision—devoid of guilt, fear, or dishonor. But as his new assignment draws him inside a labyrinthine network of dark dealings, Jacob finds himself up against something he is completely incapable of understanding. Spark is an ingenious and chilling vision of modern-day humanity under constant, invasive surveillance and a pulse-pounding game of cat and mouse.
Mysteries & Thrillers
Thrillers
Science Fiction
Fiction
Post Apocalyptic
Political Thrillers
DETAILS
Release Date:
October 7, 2014
Publisher:
Penguin Random House
Run time:
11 hours and 24 minutes