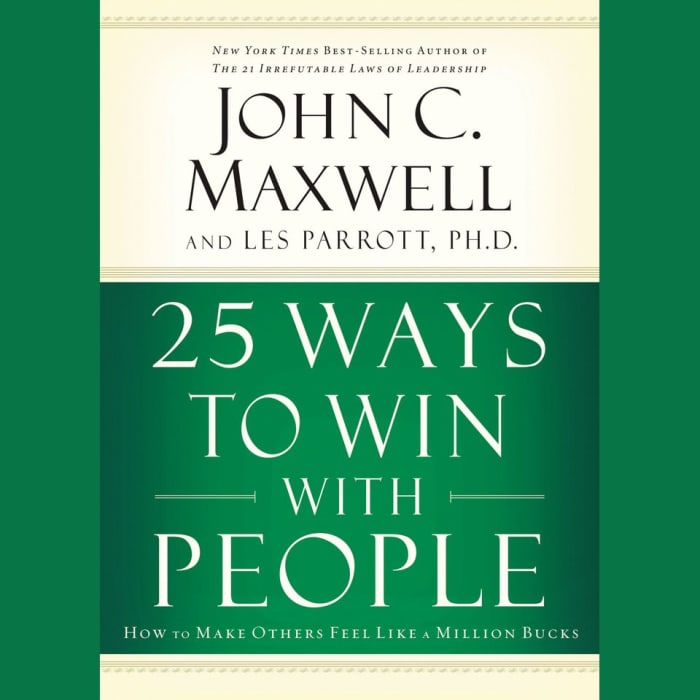 25 Ways to Win with People
How to Make Others Feel Like a Million Bucks
25 Ways to Win with People
How to Make Others Feel Like a Million Bucks
In this illuminating abridged audiobook, a New York Times bestselling author and leadership expert provides listeners with practical advice to help boost communication skills and improve interpersonal relationships. Discover ways to cultivate charisma, inspire engaging conversations, and more!
PUBLISHER DESCRIPTION
You've read John Maxwell's best-selling Winning with People, and now you're ready for some specific action steps to build on the knowledge you gained. 25 Ways to Win With People has just what you need! This complementary companion to the full-sized book is ideal for a quick refresher course on interpersonal relationships.

A small sampling of the twenty-five specific actions readers can take to...
Show more