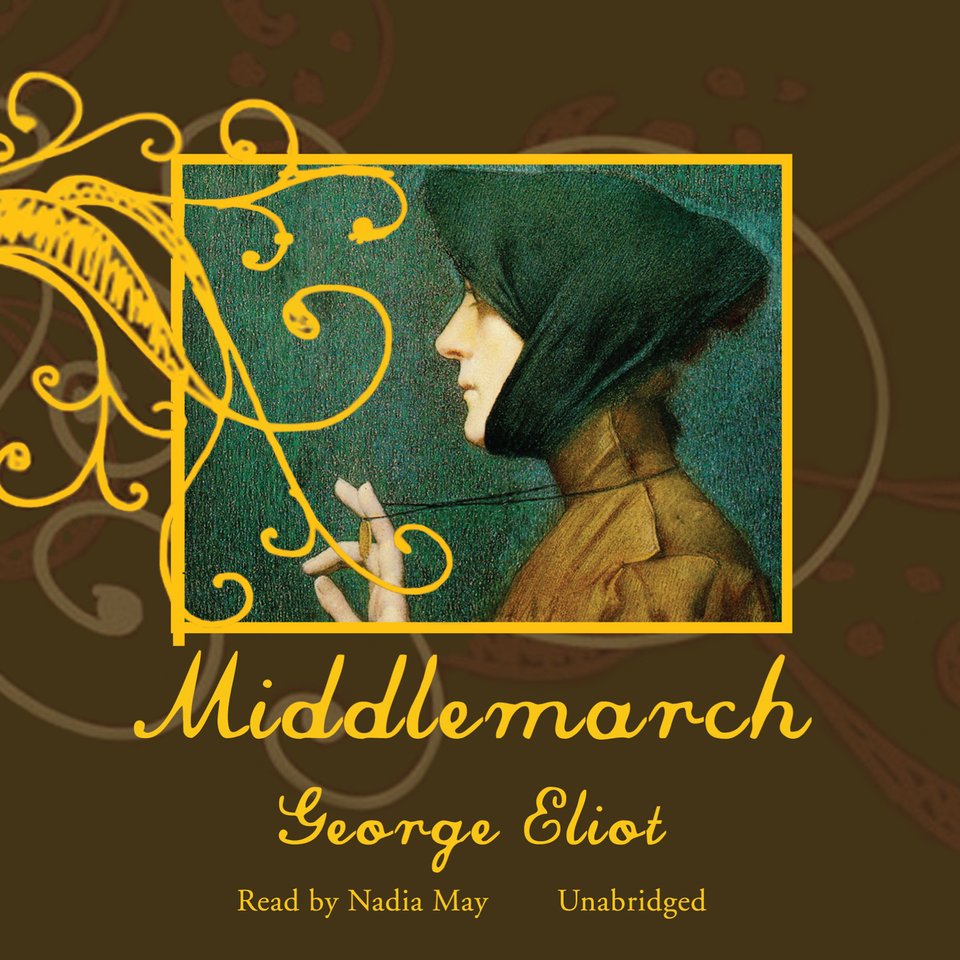 Middlemarch
Read by an Audie Award–winning narrator, this classic masterpiece tells the story of a provincial English town grappling with matters of love, temptation, and tragedy. Fun fact: In a BBC poll, book critics named Middlemarch the greatest British novel of all time!
PUBLISHER DESCRIPTION
Dorothea Brooke is a thoughtful and idealistic young woman determined to make a difference with her life. Enamored of a man whom she believes is setting this example, she unwittingly traps herself into a loveless marriage. Her parallel is Tertius Lydgate, a visionary young doctor from the city, whose passionate ambition to spread the new science of medicine is complicated by his love for the wrong woman.
Featuring a panoply of complex, brilliantly drawn characters from every walk of life, Eliot's masterpiece is a rich and teeming portrait of provincial life in Victorian England. Yet her characters' struggles to retain their moral integrity in the midst of temptation and tragedy are strikingly modern in their painful ironies. The incomparable psychological insight of Middlemarch was pivotal in the shaping of twentieth-century literary realism.
Categories:
Editor's Pick, Classics
Release Date:
June 1, 2011
Publisher:
Blackstone Audio