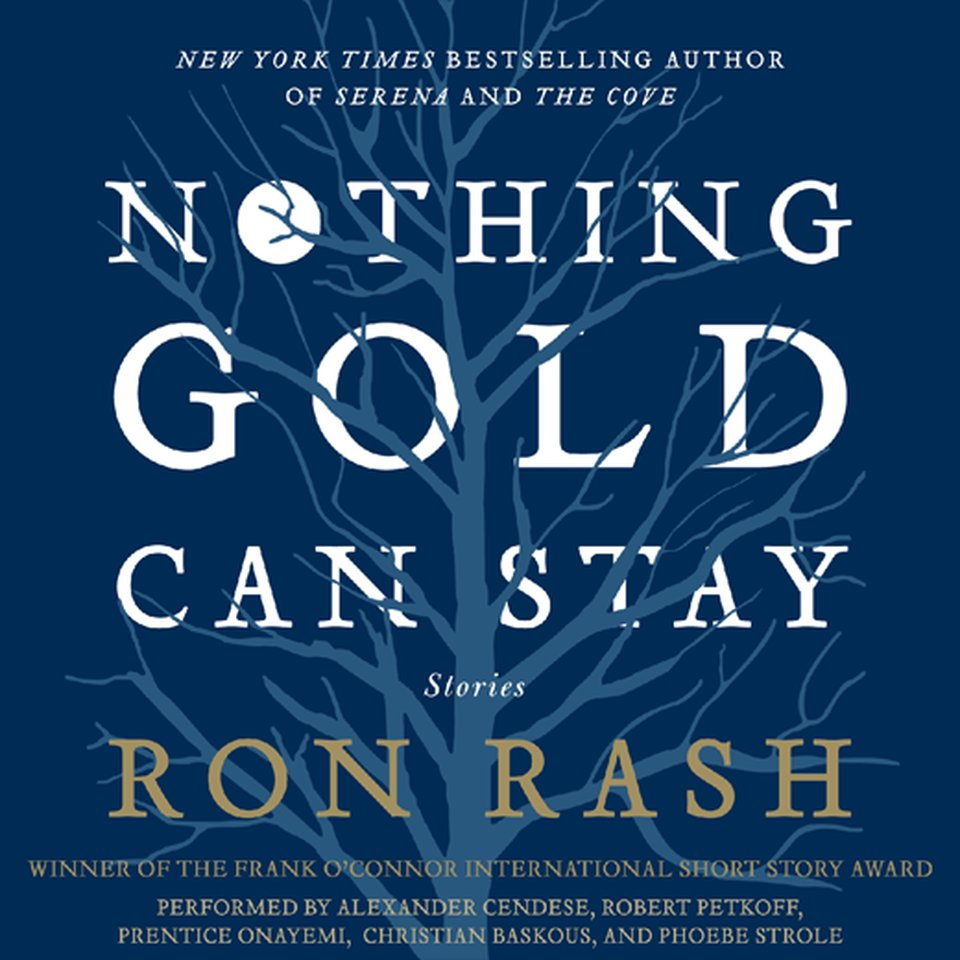 Nothing Gold Can Stay
Stories
Narrated by:
Collected Narrators
Nothing Gold Can Stay
Stories
Narrated by:
Collected Narrators
Diverse voices bring the moving stories in this "wonderful" New York Times bestseller (Booklist) to vivid life. The Washington Post says, "With Nothing Gold Can Stay, Ron Rash cements his reputation as one of the foremost chroniclers of that mythic uber-America known as the South."
PUBLISHER DESCRIPTION
PEN/Faulkner Award finalist and New York Times bestselling author Ron Rash turns again to Appalachia to capture lives haunted by violence and tenderness, hope and fear, in unforgettable stories that span from the Civil War to the present day.
In the title story, two drug-addicted friends return to the farm where they worked as boys to steal their former boss's gruesomely unusual war trophies. In "The Trusty," which first appeared in The New Yorker, a prisoner sent to fetch water for his chain gang tries to sweet-talk a farmer's young wife into helping him escape, only to find that she is as trapped as he is. In "Something Rich and Strange," a diver is called upon to pull a drowned girl's body free from under a falls, but he finds her eerily at peace below the surface. The violence of Rash's characters and their raw settings are matched only by their resonance and stark beauty, a masterful combination that has earned Rash an avalanche of praise.
Categories
General Fiction
Release Date:
February 19, 2013