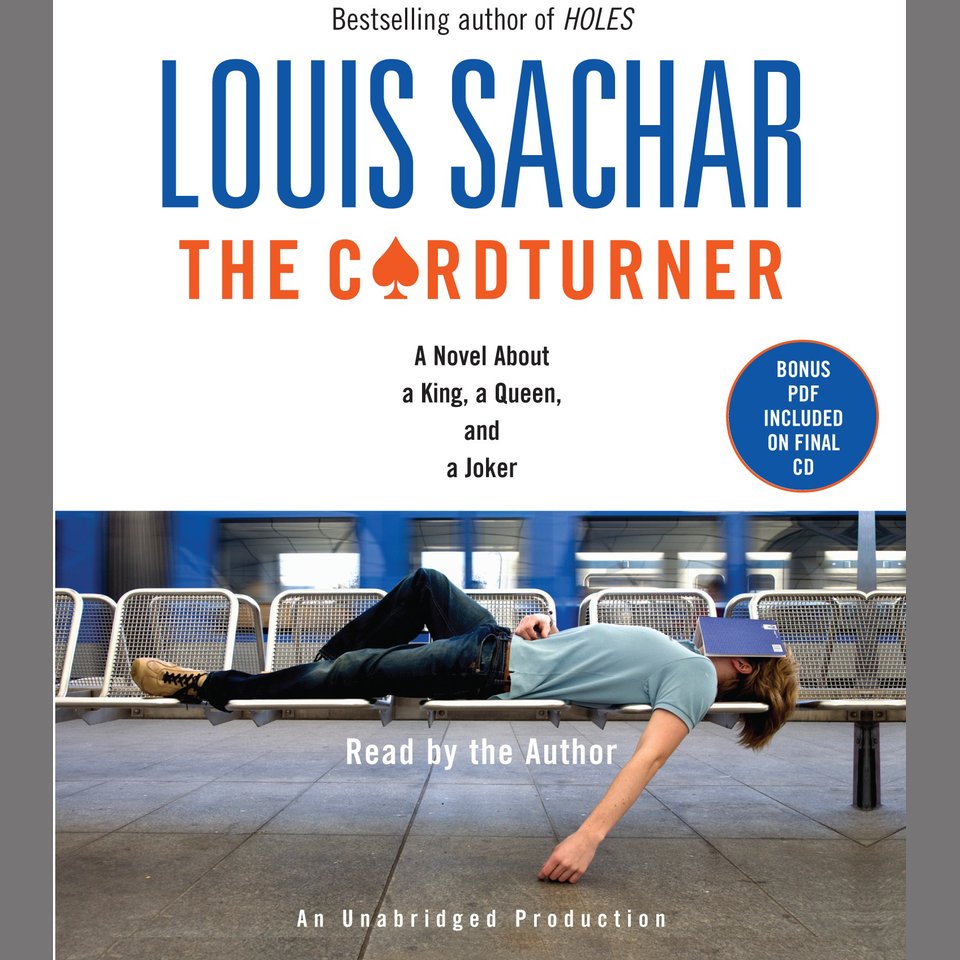 The Cardturner
A Novel About a King, a Queen, and a Joker
The Cardturner
A Novel About a King, a Queen, and a Joker
From the New York Times bestselling author of Holes! Summer's looking bleak for Alton — he's just been dumped, and his parents are making him drive his grouchy uncle to bridge club. But when Alton starts paying attention, he realizes there's more at stake than just cards. "An obvious windfall for smart and puzzle-minded teens, this is a great story to boot" (Booklist).
PUBLISHER DESCRIPTION
From Louis Sachar, New York Times bestselling author and winner of the Newbery Medal for HOLES, comes the young adult novel THE CARDTURNER, an exploration of the human condition.
 
How are we supposed to be partners? He can't see the cards and I don't know the rules!
 
The summer after junior year of high school looks bleak for Alton Richards. His girlfriend has dumped him to hook up with his best friend. He has no money and no job. His parents insist that he drive his great-uncle Lester to his bridge club four times a week and be his cardturner-whatever that means. Alton's uncle is old, blind, very sick, and very rich.
 
But Alton's parents aren't the only ones trying to worm their way into Lester Trapp's good graces. They're in competition with his longtime housekeeper, his alluring young nurse, and the crazy Castaneda family, who seem to have a mysterious influence over him.
 
Alton soon finds himself intrigued by his uncle, by the game of bridge, and especially by the pretty and shy Toni Castaneda. As the summer goes on, he struggles to figure out what it all means, and ultimately to figure out the meaning of his own life.
 
Through Alton's wry observations, Louis Sachar explores the disparity between what you know and what you think you know. With his incomparable flair and inventiveness, he examines the elusive differences between perception and reality-and inspires readers to think and think again.


From the Hardcover edition.
DETAILS
Release Date:
May 11, 2010
Publisher:
Penguin Random House
Run time:
7 hours and 31 minutes