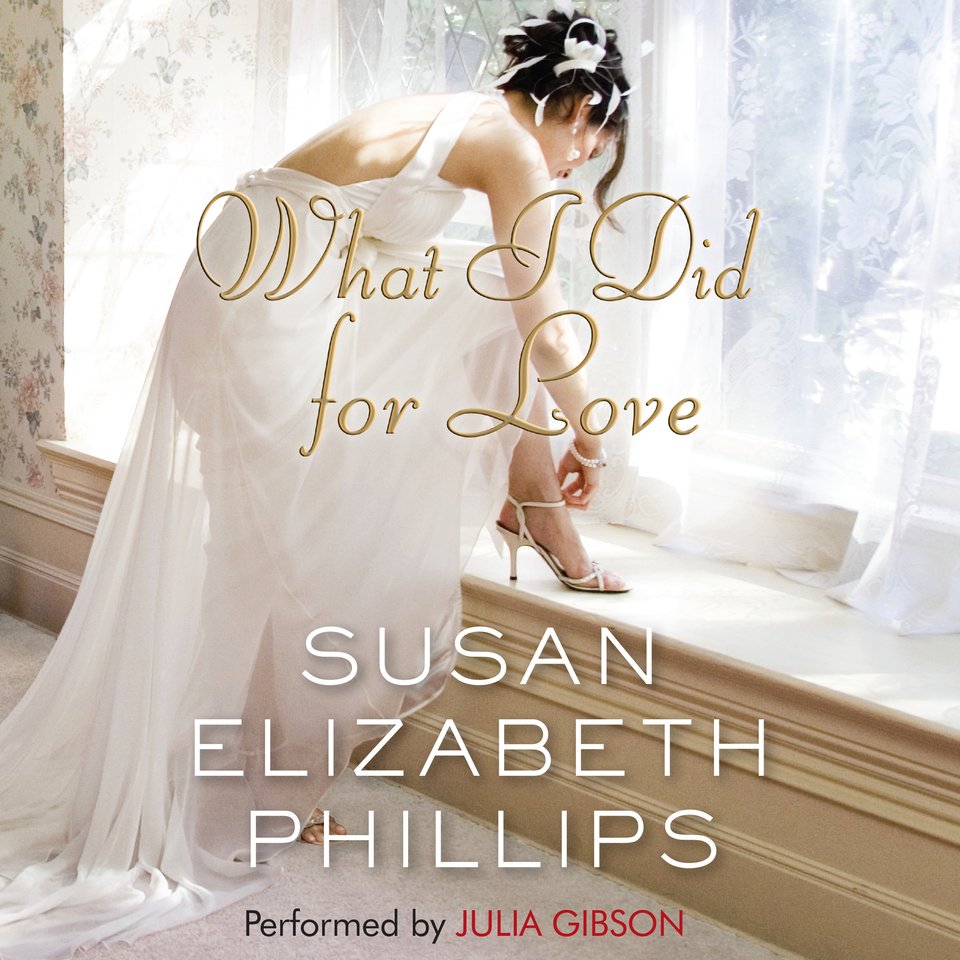 What I Did for Love
Wynette, Texas; Volume number 5
What I Did for Love
Wynette, Texas; Volume number 5
After a Hollywood star tumbles off her pedestal, she embarks on a misguided adventure that leads her to a fake marriage with an absolute mess of a former costar (who just so happens to be incredibly handsome!). Get ready to laugh out loud listening to this "massively entertaining" (Publishers Weekly) and "supremely satisfying contemporary romance" (Chicago Tribune).
PUBLISHER DESCRIPTION
Perennial New York Times bestselling author Susan Elizabeth Phillips is easily one of the most beloved authors of women's fiction in America—and with her wonderfully witty What I Did for Love, she works her magic once again. Turning her satirical eye on Hollywood and the messy love triangles of its major superstars (think Jennifer Aniston, Brad Pitt, and Angelina Jolie), the incomparable Susan delivers a treasure of a romantic comedy that the Detroit Free Press calls "a laugh-out-loud tale," and Publishers Weekly calls a "massively entertaining romp." Read What I Did for Love and discover why Susan Elizabeth Phillips has won more Favorite Book of the Year Awards from the Romance Writers of America than any other author, including Nora Roberts.
Release Date:
January 27, 2009
Run time:
13 hours and 33 minutes