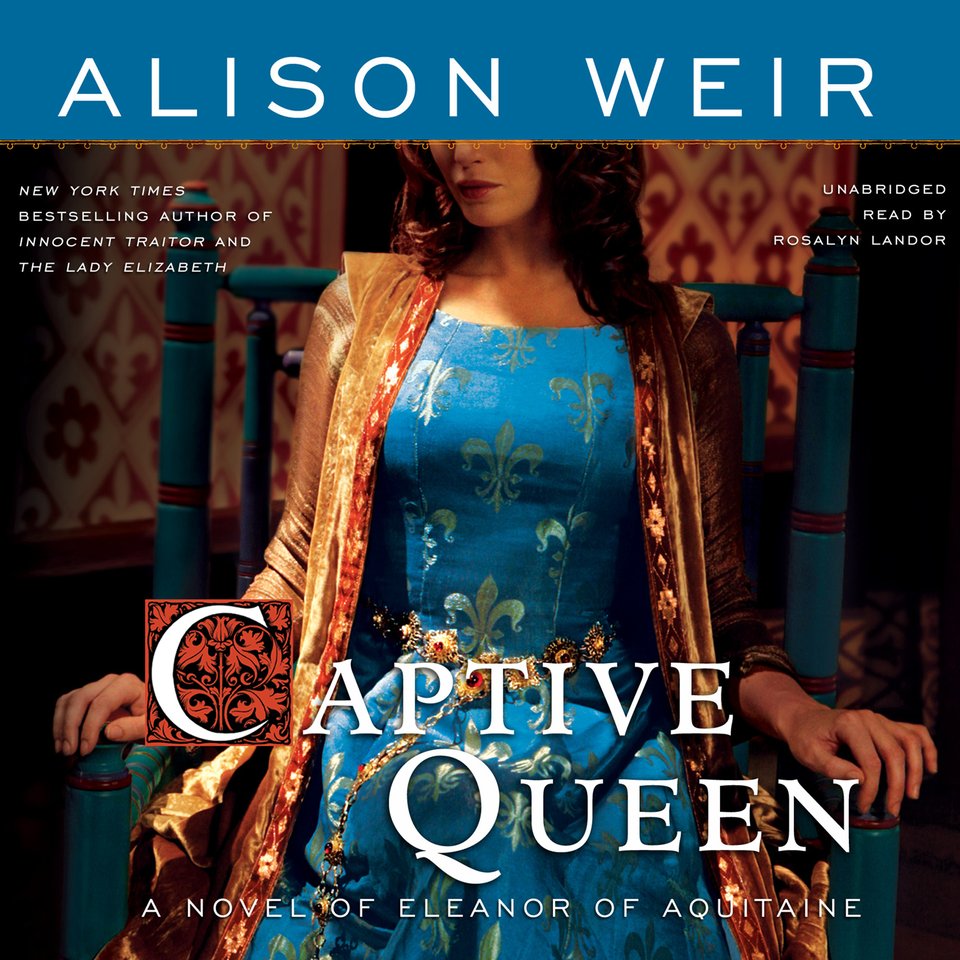 Captive Queen
A Novel of Eleanor of Aquitaine
Captive Queen
A Novel of Eleanor of Aquitaine
For more than a decade, Eleanor has been trapped in a loveless marriage to King Louis VII — but when an intriguing newcomer arrives at the French court, her life of piety will be turned upside down. The Audie Award–winning narrator's "well-paced delivery allows listeners to immerse themselves in this epic tale of love, lust, conspiracy, and cunning as it weaves history and imagination into a seamless tapestry" (AudioFile).
PUBLISHER DESCRIPTION
Renowned for her highly acclaimed and bestselling British histories, Alison Weir has in recent years made a major impact on the fiction scene with her novels about Queen Elizabeth and Lady Jane Grey. In this latest offering, she imagines the world of Eleanor of Aquitaine, the beautiful twelfth-century woman who was queen of France until she abandoned her royal husband for the younger man who would become king of England. In a relationship based on lust and a mutual desire for great power, Henry II and Eleanor took over the English throne in 1154, thus beginning one of the most influential reigns and tumultuous royal marriages in all of history. In this novel, Weir uses her extensive knowledge to paint a most vivid portrait of this fascinating woman.
Categories:
Editor's Pick, General Fiction
Release Date:
July 13, 2010
Publisher:
Blackstone Audio
Run time:
19 hours and 25 minutes