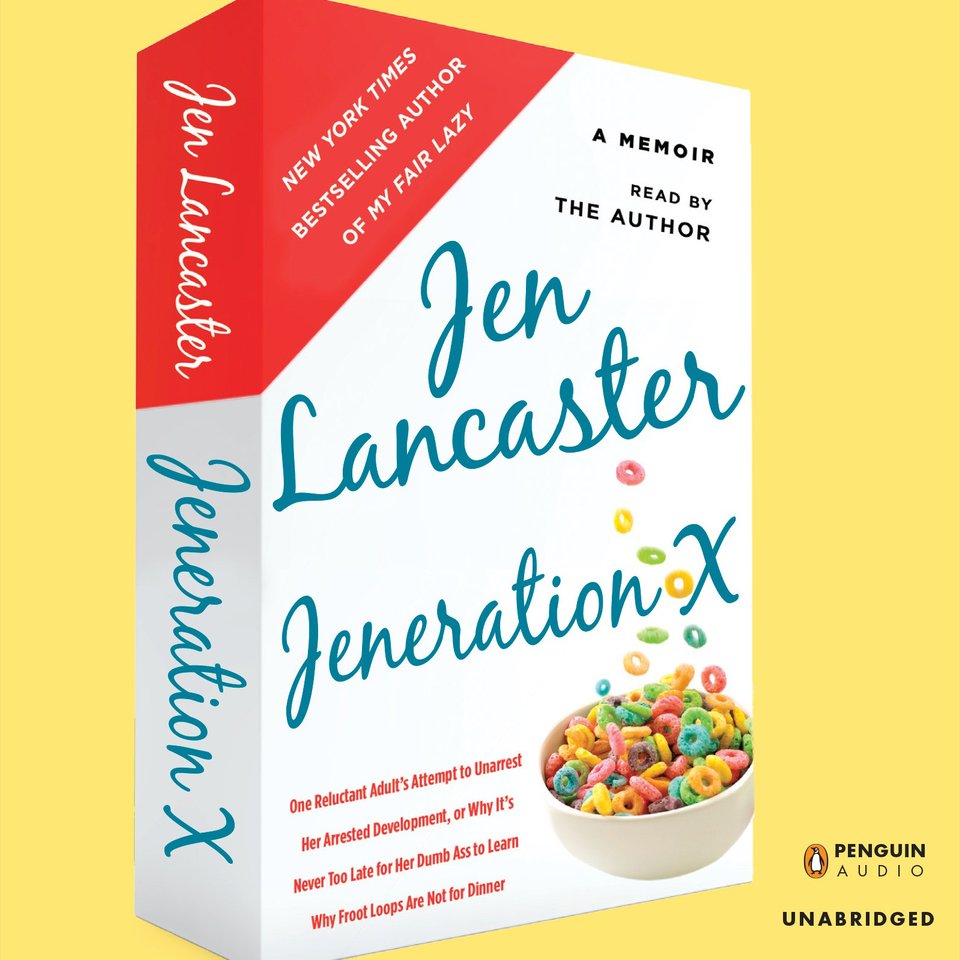 Jeneration X
One Reluctant Adult's Attempt to Unarrest Her Arrested Development; Or, Why It's Never Too Late for Her Dumb Ass to Learn Why Froot Loops Are Not for Dinner
Jeneration X
One Reluctant Adult's Attempt to Unarrest Her Arrested Development; Or, Why It's Never Too Late for Her Dumb Ass to Learn Why Froot Loops Are Not for Dinner
"She's like that friend who always says what you're thinking — just 1,000 times funnier" (People). In this hilarious collection of essays read by the New York Times bestselling author herself, Jen Lancaster takes on the challenge of acting her own age! "Absolutely hilarious" (Chicago Sun-Times).
PUBLISHER DESCRIPTION
In Such a Pretty Fat, Jen Lancaster learned how to come to terms with her body. In My Fair Lazy, she expanded her mind. Now the New York Times bestselling author gives herself - and her generation - a kick in the X, by facing her greatest challenge to date: acting her age.
Jen is finally ready to put away childish things (except her Barbie Styling Head, of course) and embrace the investment-making, mortgage-carrying, life-insurance-having adult she's become. From getting a mammogram to volunteering at a halfway house, she tackles the grown-up activities she's resisted for years, and with each rite of passage she completes, she'll uncover a valuable - and probably humiliating - life lesson that will ease her path to full-fledged, if reluctant, adulthood.
DETAILS
Release Date:
May 1, 2012
Publisher:
Penguin Random House
Run time:
7 hours and 56 minutes