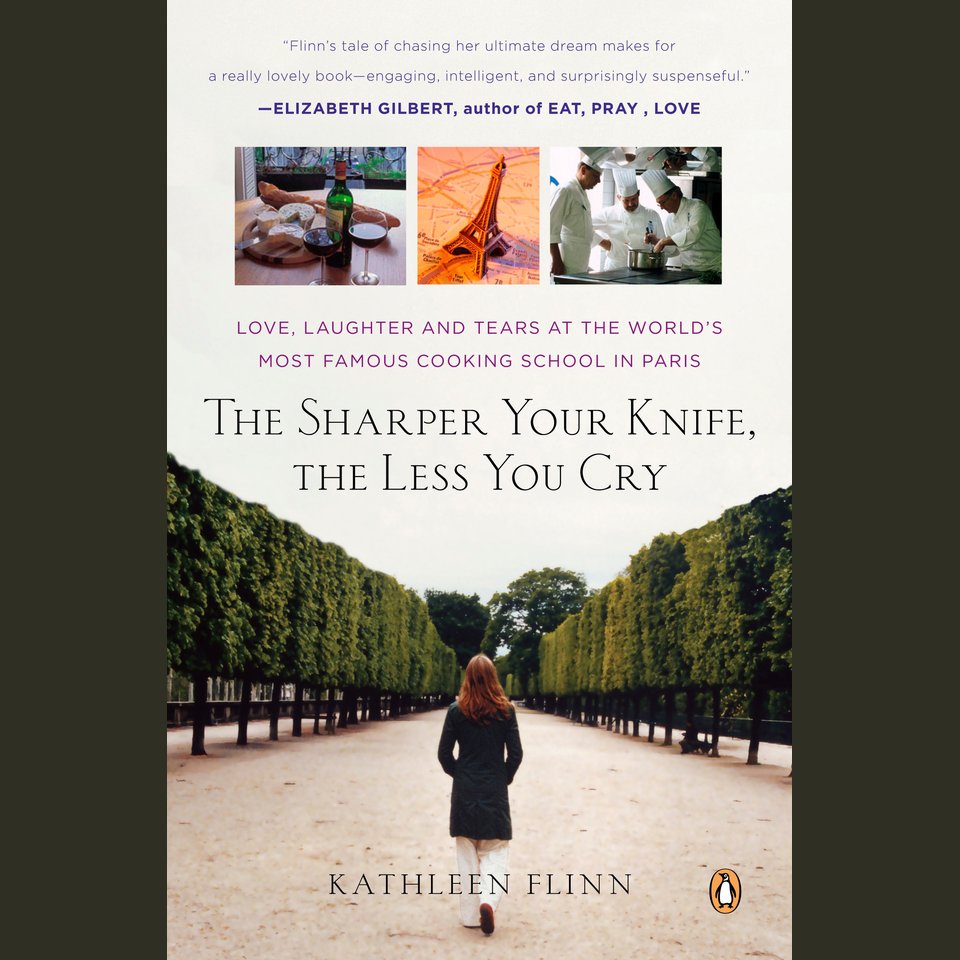 The Sharper Your Knife, the Less You Cry
Love, Laughter, and Tears at the World's Most Famous Cooking School
Narrated by
Cassandra Campbell
The Sharper Your Knife, the Less You Cry
Love, Laughter, and Tears at the World's Most Famous Cooking School
|
Narrated by

Cassandra Campbell
Suddenly unemployed and determined to escape the corporate rat race, Kathleen Flinn took a chance on a dream — and landed a coveted spot at Paris's legendary culinary school, Le Cordon Bleu. An "engaging, intelligent, and surprisingly suspenseful" account (Elizabeth Gilbert).
PUBLISHER DESCRIPTION
Read Kathleen Flinn's posts on the Penguin Blog.This is the funny and inspiring account of Kathleen Flinn's struggle in a stew of hot-tempered chefs, competitive classmates, her own "wretchedly inadequate" French, and the basics of French cuisine. Flinn was a thirty-six-year-old middle manager trapped on the corporate ladder-until her boss eliminated her job. So she cashed in her savings and moved to Paris to pursue her lifelong dream of attending the venerable Le Cordon Bleu cooking school. Fans of Julie & Julia and the late Julia Child will be richly rewarded by this vibrant tale of self-discovery, transformation, and ultimately love.
Release Date:
October 4, 2007
Publisher:
Penguin Random House