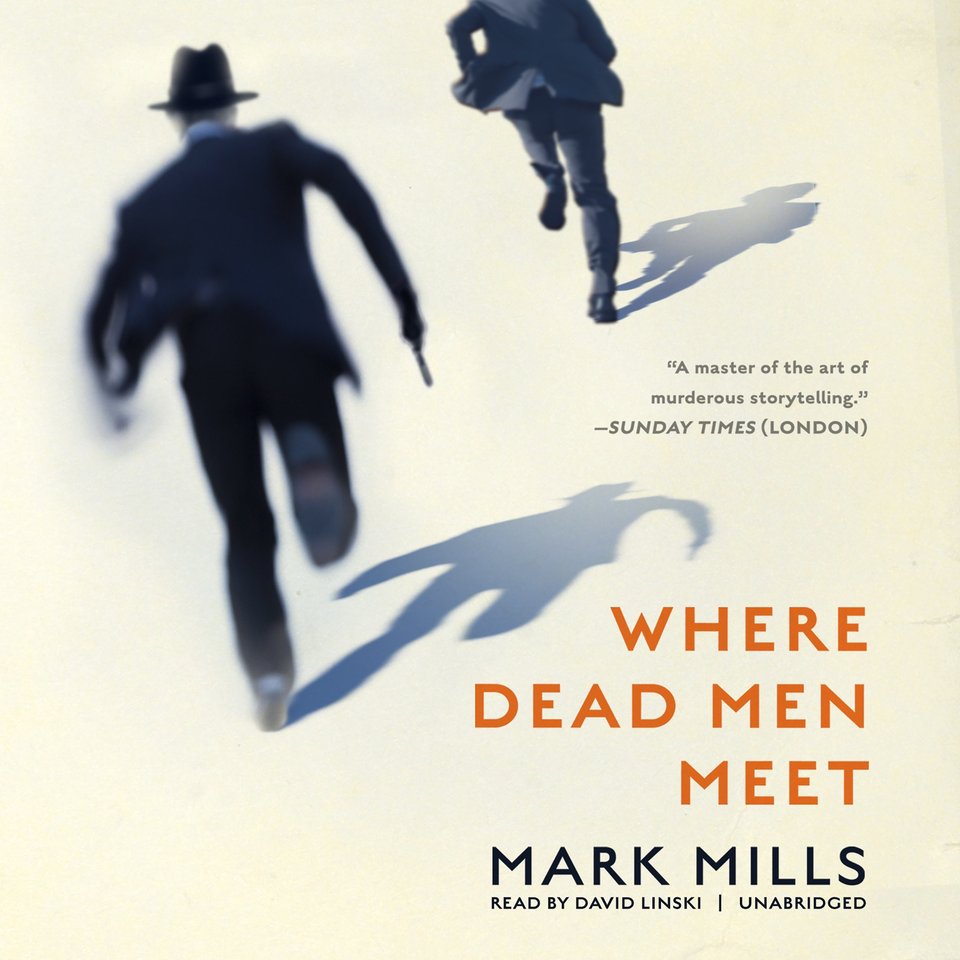 Where Dead Men Meet
|
Narrated by

David Linski
In 1937, junior intelligence officer Luke Hamilton survives an inexplicable assassination attempt. As he travels through Europe, Luke begins to suspect the attack may be related to the mystery surrounding his birth… "A pulse-pounding thriller of the first order" (Library Journal).
PUBLISHER DESCRIPTION
A return to the period adventure thriller in Where Dead Men Meet reestablishes Mark Mills as a master storyteller for fans of William Boyd, Charles Cumming, or Robert Harris
Paris, 1937. Luke Hamilton—a junior air intelligence officer at the British Embassy—finds himself the target of an assassination attempt. A clear case of mistaken identity—or so it first appears. As Luke is hunted across a continent sliding toward war, he comes to learn that the answers lie deep in a past that predates his abandonment as a baby on the steps of an orphanage twenty-five years ago.
From the author of the bestselling The Savage Garden, and set against a terrific backdrop of Europe on the cusp of the Second World War, this is a compelling novel, rich in adventure, espionage, secrets, and lies.
Categories:
Mysteries & Thrillers
Release Date:
May 30, 2017
Publisher:
Blackstone Audio