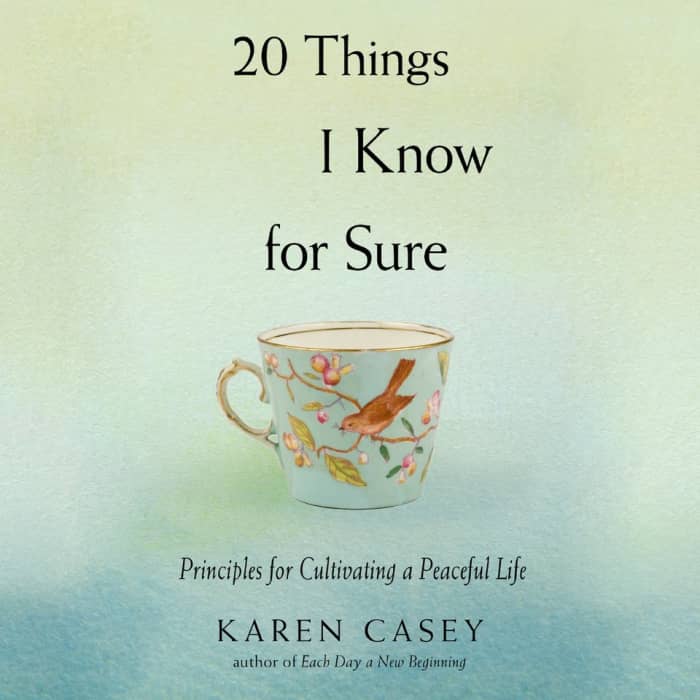 20 Things I Know For Sure
Principles for Cultivating a Peaceful Life
20 Things I Know For Sure
Principles for Cultivating a Peaceful Life
Overcome feelings of powerlessness and fear by embracing forgiveness, celebrating your relationships, and making time and space to heal. Listeners will learn what it truly means to "let go and let God" in this "perceptive exploration of how to create a happy and fulfilled life" (Publishers Weekly).
PUBLISHER DESCRIPTION
In these 20 short chapters, Karen Casey explores what matters most about loss, unconditional love, security, surrender, powerlessness, peace, strength, and fear. Each chapter touches on how her own commitment to a spiritual path has had the greatest influence on her life's direction.
Included in these chapters are these themes:
It's only within our relationships that we heal.
Wherever we are is...
Show more