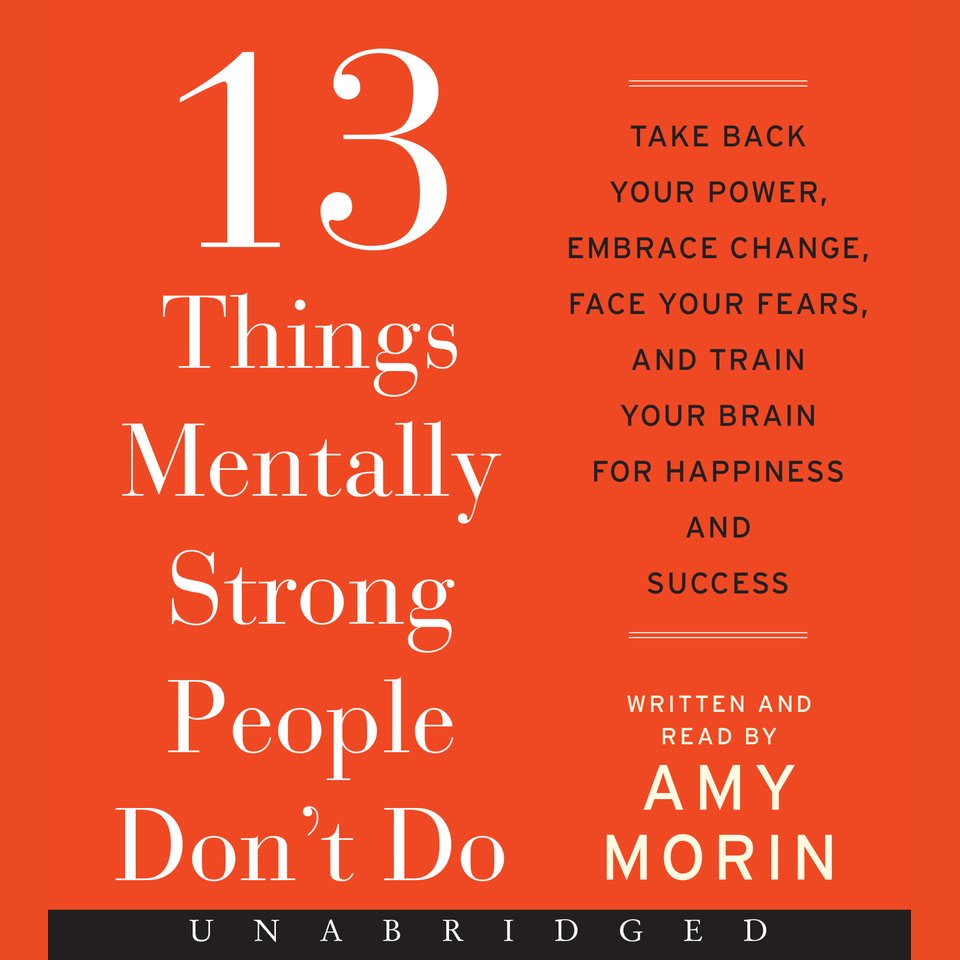 13 Things Mentally Strong People Don't Do
Take Back Your Power, Embrace Change, Face Your Fears, and Train Your Brain for Happiness and Success
13 Things Mentally Strong People Don't Do
Take Back Your Power, Embrace Change, Face Your Fears, and Train Your Brain for Happiness and Success
This insightful audiobook — narrated by the author, a psychotherapist and popular Forbes columnist — will help you find inner strength and get to the root of what's holding you back from true success and happiness. A must-have USA Today bestseller!
PUBLISHER DESCRIPTION
Everyone knows that regular exercise and weight training lead to physical strength. But how do we strengthen ourselves mentally for the truly tough times? And what should we do when we face these challenges? Or as psychotherapist Amy Morin asks, what should we avoid when we encounter adversity? Through her years counseling others and her own experiences navigating personal loss, Morin realized...
Show more