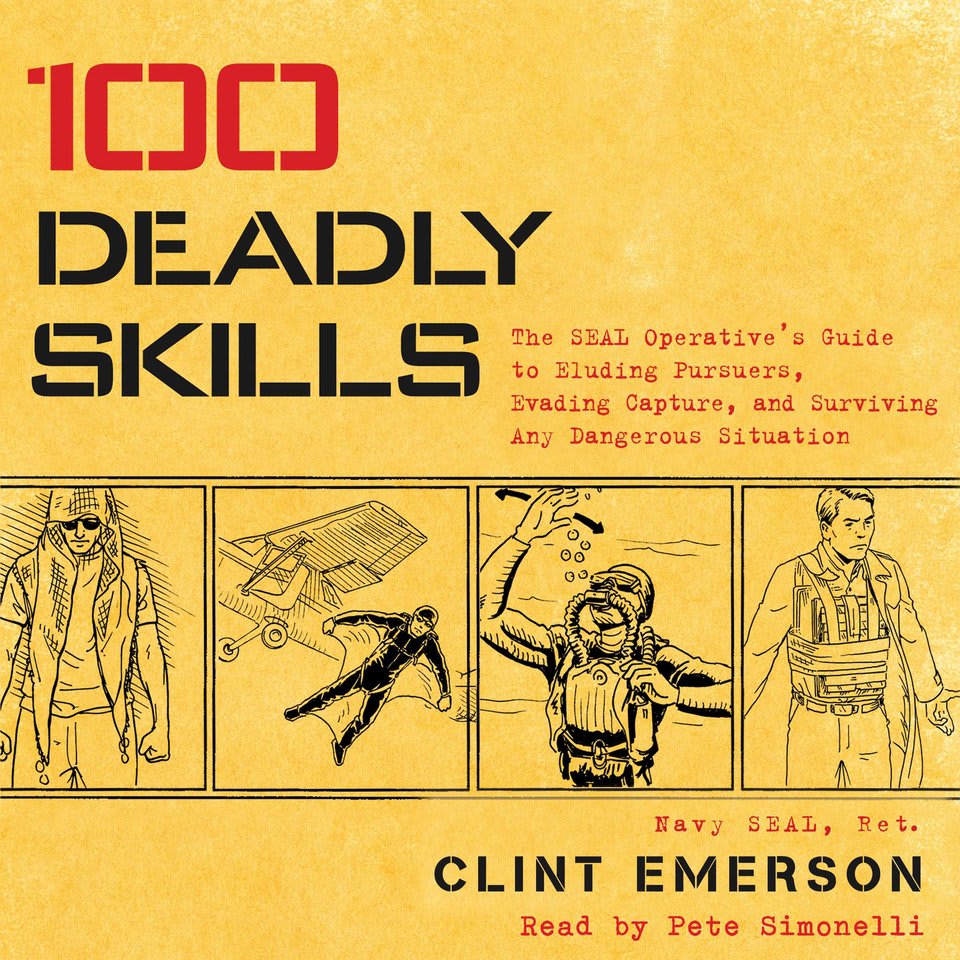 100 Deadly Skills
The Seal Operative's Guide to Eluding Pursuers, Evading Capture, and Surviving Any Dangerous Situation
100 Deadly Skills
The Seal Operative's Guide to Eluding Pursuers, Evading Capture, and Surviving Any Dangerous Situation
Are you looking for a particular set of skills? If you've seen Taken too many times, or just really value your personal safety, you may enjoy this no-nonsense guide from a veteran Navy SEAL. Learn to rappel down a building, immobilize an attacker, escape from the trunk of a car, and more in this collection of life-saving strategies.
PUBLISHER DESCRIPTION
A hands-on, practical survival guide from retired Navy SEAL Clint Emerson-adapted for civilians from actual special forces operations-to eluding pursuers, evading capture, and surviving any dangerous situation.

In today's increasingly dangerous world, threats to your personal safety are everywhere. From acts of terror to mass shootings, and from the unseen (and sometimes virtual) matrix of...
Show more